Scroll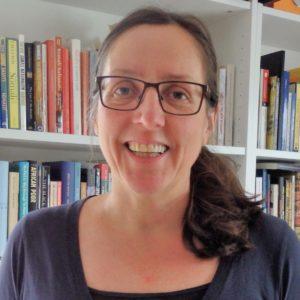 Jutta Bakonyi
Professor in Development and Conflict at the School of Government and International Affairs, Durham University
is interested in violent conflicts and wars, military and non-military interventions and post conflict reconstruction. Currently she explores relations between violence and cities focusing on three topics: (1) the materialization of urban 'Badlands' across the globe and the role violence plays in the marginalization and stigmatization of the Badlands' inhabitants; (2) war induced urbanisation from the viewpoint of the most vulnerable city newcomers, that is people who were displaced and moved into cities in search of safety and humanitarian support; (3) how the (conflictive) competition between old and newly rising powers materializes in massive infrastructural developments across the Red Sea and the Gulf of Aden. This project investigates how the increased (global) connectivity through ports, roads and ICT infrastructures shapes urban politics and looks into the differentiated impact of infrastructures on the everyday of urban residents in the Horn of Africa.
You can find Jutta and her work here
Selected Publications
with Chonka, Peter (2023). Precarious Urbanism. Displacement, Belonging and the Reconstruction of Somali Cities.
(2021). Precarious technoscapes: forced mobility and mobile connections at the urban margins. BBC Digital Planet Feature.
with Chonka, Peter (2021). Precarious technoscapes: forced mobility and mobile connections at the urban margins. Journal of the British Academy 9 (S11): 67-91.
(2021). Modular sovereignty and infrastructural power: The elusive materiality of international statebuilding. Security Dialogue 53 (S3): 256–278.
with Stuvøy, Kirsti, & Chonka, Peter (2021). Precarious spaces and violent site effects: experiences from Hargeisa's urban margins. Conflict, Security & Development.
with Kappler, Stefanie, Nag, Eva Maria & Opfermann, Lena S (2021). Precarity, Mobility and the City: Introduction to the Special Issue. 
(2020). Über Staaten und Container und die politische Einhegung globaler Infrastrukturmacht. 
(2020).  The Political Economy of Displacement: Rent Seeking, Dispossession and Precarious Mobility in Somali Cities. Global Policy 12 (S2): 10-22.
with Chonka, Peter (2020). Precarious labour – Precarious lives. Photographic glimpses from displaced people in Somali cities. Afrique Contemporaire 2019 (1-2): 205-224. 
with Stuvoy Kirsti, & Chanka, Peter (2019). War and City-Making in Somalia: Property, Power and Disposable Lives. Political Geography 73: 82-91.