Scroll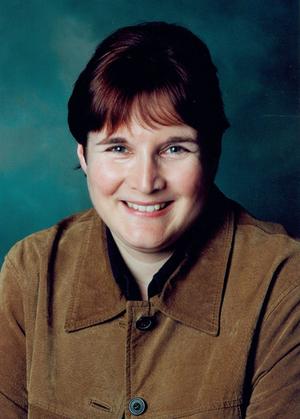 Meg Sherval
Senior lecturer in the Discipline of Geography and Environmental Studies/Centre for Urban and Regional Studies, University of Newcastle, Australia.
is a Human Geographer specialising in environmental and legal geography. She is interested in the complex intersection of geography and law and her research interests are place-based. They revolve around issues of land-use change and development of unconventional and emerging energy sources such as shale and coal seam gas both locally and internationally. In researching these issues, she seeks to understand the complicated dynamics associated with energy development - how it is framed materially and discursively, the strategic decision-making around it and the contestation that exists over access to, and use of it and the natural environment more generally.
Her most recent work considers final voids and post-mining landscapes and futures. She is interested in how as communities' transition away from fossil fuel use and development, a just and equitable transition might be made.
You can find Meg and her work here:
Selected Publications:
Book Chapters
(2021). Activating rural spaces in the pursuit of unconventional energy and justice, in Bartel, R. & Carter, J. Handbook on Space, Place and Law, Edward Elgar Publishing, Cheltenham, UK 142-155.
(2020). Energising the Law - Greening of Fossil Fuels and the Rise of Gendered Political Subjects, in O'Donnell, T., Robinson, D., & Gillespie, J. Legal Geography Perspectives and Methods, Routledge, London 240-257.
(2019). Unlikely Alliances in the Battle for Land and Water Security: Unconventional Gas and the Politics of Risk in NSW, Australia, Land Use - Assessing the Past, Envisioning the Future, IntechOpen, Croatia: 287-304.
Journal Articles
with Myles Egan & Sarah Wright (2023). The Emotional Geographies of a Coal Mining Transition: A Case Study of Singleton, New South Wales, Australia, Australian Geographer (In Press).
(2023). Community resistance and the role of justice in shale gas development in the United Kingdom, Geographical Research, 61: 222-233.
with Hedda Askland et al. (2018). Farmers as modern-day stewards and the rise of new rural citizenship in the battle over land use, Local Environment 23: 100-116.
with Melina Ey & Paul Hodge (2017). Value, Identity and Place: unearthing the emotional geographies of the extractive sector, Australian Geographer, 48: 153-168.
with Melina Ey (2016). Exploring the minescape: Engaging with the complexity of the extractive sector, Area, 48: 176-182.
(2015). Canada's oil sands: The mark of a new 'oil age' or a potential threat to Arctic security?, The Extractive Industries and Society, 2: 225-236.
(2014). Competing Perceptions of the Rural Idyll: responses to threats from coal seam gas development in Gloucester, NSW, Australia., Australian Geographer, 45:185-203.
(2013). Arctic Alaska's role in future United States energy independence, Polar Geography, 36: 305-322.